October 10, 2013, Jiangsu Chenjie Daily Chemical Co., Ltd. participated in and drafted the national standard of the People's Republic of China on toothbrush manufacturing, the standard number is GB 19342-2013. This standard is jointly issued by the General Administration of Quality Supervision, Inspection and Quarantine of China and the Standardization Administration of China. This standard specifies the terms and definitions of toothbrushes, requirements, test methods, inspection rules, marking, packaging, transportation, storage for toothbrushes, etc.; it modifies the standard for manual adult bristles. It specifies the requirements for the diameter of the monofilament, the tensile force of the toothbrush tuft, the recovery rate of the monofilament bending, the test method of the bristles, the harmful elements, the test method and inspection of the strength of the toothbrush tuft, etc.
The formulation of the toothbrush manufacturing quality standard provides a reference for the product R&D design and quality control capability improvement of the toothbrush industry, at the same time improves the safety of the use of products and consumer experience, ensure consumers to consume with greater understanding and confidence, in order to promote the healthy and orderly development of the toothbrush market and industry. For the toothbrush industry, the official release of the standard has broken the embarrassment that the toothbrush industry had no standards. It is the world's first toothbrush product performance standard formulated and completed by an organization, which is the first in the industry.
SINCE 1987, Pure toothbrush factory is committed to building a leading personal oral care brand in China. Adhering to the spirit of continuous exploration and self-breakthrough, it goes all out in innovative technology, exquisite craftsmanship, aesthetic design and other aspects to bring high quality personal health oral care products and services to consumers. The company has passed ISO-9001: 2000 international system certification, and its products have successively obtained international certifications such as German GS, European Union CE, American UL, ETL, and Japanese PSE. and other global certifications. Jiangsu Chenjie Daily Chemical Co., Ltd. covers an area of nearly 80,000 square meters, with a strong toothbrush R&D and design team, perfect quality system management, and advanced testing equipment to ensure the company's strong toothbrush production and service capabilities.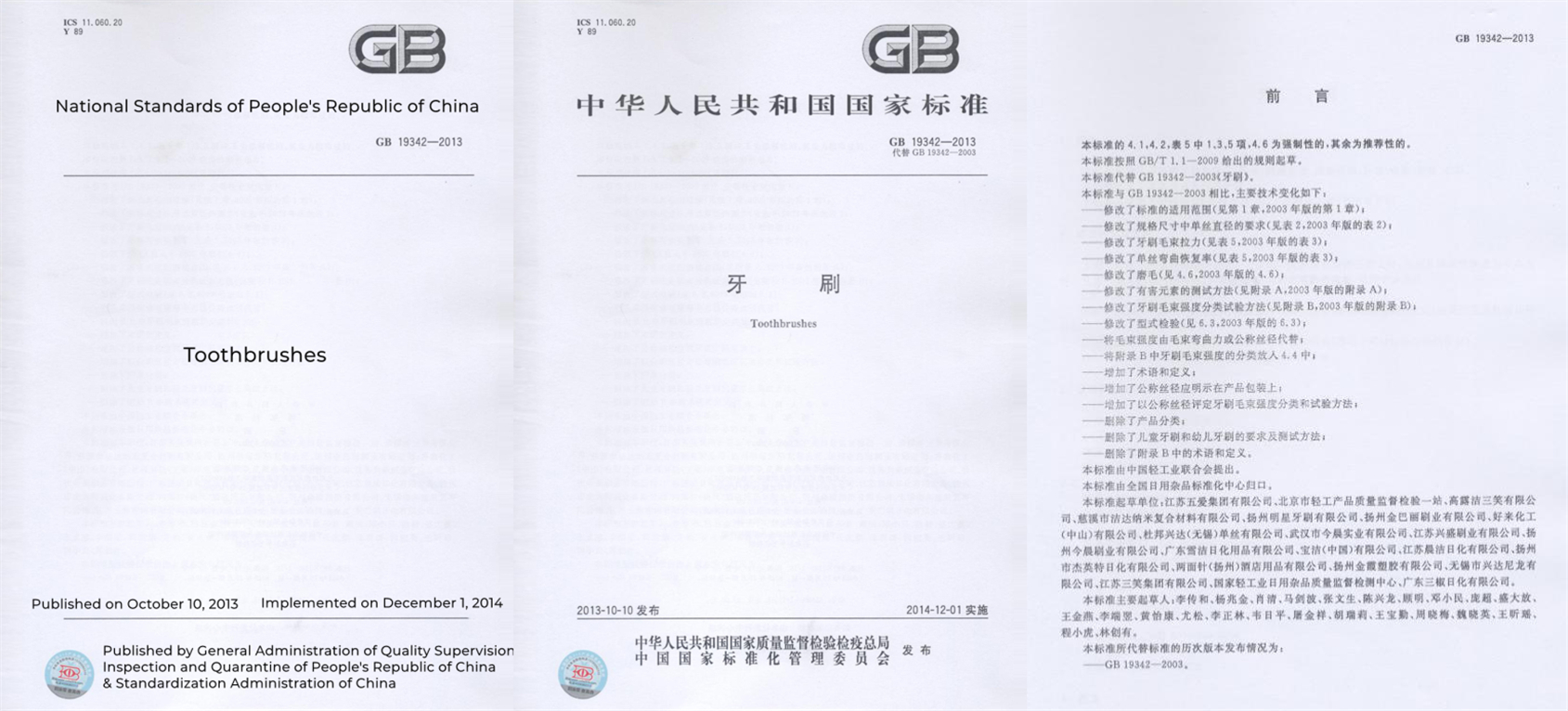 ---
Post time: Jun-03-2019